I spent the first half of my life ill at ease with sex and my sexuality, trying to squish myself into boxes others told me I needed to fit into. Never feeling completely comfortable with the fact that I enjoy sex and masturbation. Continually finding myself struggling to walk some self-imagined line between "matronly mother" and "sultry sex kitten". Careful not to veer too far off course into either direction. Eventually, I came to realize my sexuality was slowly being suffocated out of existence by the small town culture, of fear and judgment, I'd was immersed in.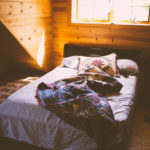 Then in a moment of clarity, I realized life is too short to give strangers the authority to dictate to me whether I should feel guilt or shame for enjoying all of the pleasure by body has to offer. That is my choice, mine alone, and I choose pleasure, free of guilt, free of shame.
I'm now ready to embrace and learn all there is to know in the realm of sex positivity. It has been so freeing to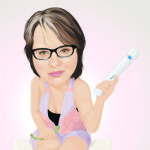 realize I don't have to be a "blonde bombshell" to deserve sexual satisfaction. Sex is supposed to be fun, no need to try to hold my stomach in or worry about finding the best position for hiding my fat rolls. I don't have to follow some template the media has rolled out for me to follow. I'm allowed to be the imperfect person I am, and still enjoy sex. I deserve pleasure and so do you. Let's spread the message.
Take my hand and let's go on a journey together. Let's work together, toward becoming more comfortable in the skin we're in. Continuing to learn about quality sex toys, sexual position aids, lingerie, and lubricants. Let's build a community of knowledge and open communication. Showing the world what we've come to know. Sex is something to be shared, not hidden away like a dirty secret. It is time to claim the pleasure that we have far too long been denying ourselves. Let's unite, to empower the world one orgasm at a time.
For press and media inquiries please contact me here or at admin [at] backwoodsbedroom [dot] com.