Objects In The Rearview
The journey I have taken to get where I am now hasn't been the most direct. There have been twists, turns, side tracks and detours. It has taken time to be able to look in the mirror and feel at ease with who I am. It hasn't been easy to undo the damage of growing up in a home where sex was a taboo subject.
I grew up in the same small town I was born, and live there still today. It's a little village surrounded by the imposing Appalachian Mountain range. The only way in or out is to drive on hair-pin-curved, two lane roads across the mountain summits. The nearest Wal-Mart and McDonald's are a two-hour drive one way. As I moved through childhood into my teens, I began to realize that along with the physical isolation the mountains created, they also caused the culture here to lag behind with the progression that the rest of society has made. Sometimes it feels like time has stood still here for the last fifty years or so. Especially when it comes to the outmoded ideas about sex, this community has deeply ingrained within it.
I admit I have a love hate relationship with this place. I love the sense of safety I feel knowing I can leave the doors unlocked, but hate the level of judgement and worn out stereotypes, I see people throw around at each other. Growing up in such a backward thinking place has a cost. The price I paid was a deeply held sense of shame surrounding sex, that I've had to work hard to unpack. Although, it still rears its ugly head when I least expect it.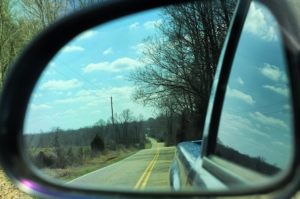 Thank the heavens I was an inquisitive child who loved to read, because that's where I received most of my knowledge about sex and my genitals. The only other images of sex I had were from the stash of pornography I found under my uncle's bed and the steamy missionary sex scenes that played out in the movies I watched on VHS tapes after my parents were asleep. I fear to envision how little I would have known if there hadn't been medical encyclopedias and R rated movies to rent during the nineties.
So with the limited wisdom I gleaned from these books, magazines, and movies, I was some how supposed to go out into the world, a sexually well-rounded adult. Unfortunately the world doesn't work that way. Regrettably I've spent most of the last twenty years trying to understand how my body works and what feels good to me. All the while trying to learn to relax and enjoy it all without feeling guilty. I wasted way too much time trying to figure out how to be a sultry sex kitten while somehow not being labeled damaged goods. Because this was the paradox sex had become in my confused young psyche. What a mind fuck, huh?
U Turn Ahead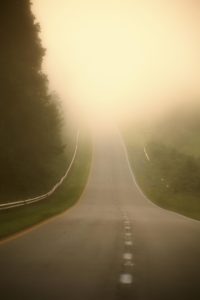 After a couple of kids, a failed marriage, and a hard-won battle with addiction to prescription pain killers, I woke up one morning and decided life is way too damn short to be faking orgasms. What was the point in having sex if I didn't even get off? I had often thought about trying a vibrator. Though ever the one to endure self-sacrifice, I had always worried my partner might feel threatened by one. Not that day though, I got online and got my research on. I found some amazing sites, they were telling me that what I was feeling was legit.
I devoured everything written by these sex savvy bloggers in the next few weeks. They informed me that, hell yes, I deserved to orgasm just as much as anyone else! Thankful they steered me clear of so many mistakes a novice to purchasing sex toys can make. I learned rabbits are hard to buy site unseen, no matter if Sex and the City made them look like the so-called cats meow. Their wisdom saved me from a case of burning genitals by forgoing that jelly dildo I thought looked so cool. I did indeed learn the basics. Then the day finally came, with trembling hands at the keyboard, I made my first purchases from Tantus and Lovehoney. Since then I have never looked back. Though a healthy new addiction for silicone dildos and rumbly vibrations has since developed.
Still Truckin'
I am so thankful I discovered a community of people unashamed to indulge in the pleasure our bodies have been designed to give us. It has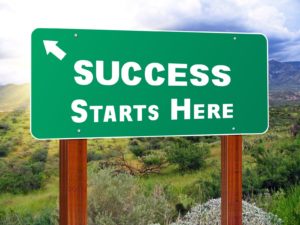 been exhilarating to know I have finally found my tribe. I no longer worry which positions hide my fat rolls, now it's which positions can give me the most pleasure. My newest and greatest adventure has now begun. I feel a sense of self liberation like never before and I want you to feel it too. I now seek pleasure instead of waiting for it to be served to me on a silver platter.
I've embraced my sexuality in a way I previously never allowed myself to. I guess you could say instead of taking the bull by the horns. I took the wand by the handle, and I'm glad to say I'm never going to turn back. Now I just want to shout it from the rooftops.
What better way to spread the message that: everyone deserves sexual pleasure, regardless of the misleading stereotypes we may have had our minds filled with, than my very own sex blog? I look forward to sharing my experiences with you as I continue to grow. I hope we can laugh and learn together.